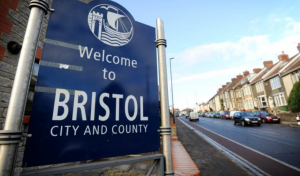 Tomorrow evening Bristol City will welcome the blue half of Manchester to Ashton Gate just a month after welcoming the red half. We're sure that the win over Jose Mourinho's Manchester United side has and will keep Bristol City fans happy for the rest of the season and for many a year. However, the players could just top that if they can overturn a 2-1 scoreline against the current Premier League leaders and send their fans to a League Cup Final at Wembley.
That's right, the Carabao Cup Semi-Final 2nd Leg kicks off at 19:45 hours on Sky Sports Football and Sky Sports Main Event on Tuesday night. Just like the first leg against City and just like the Quarter Final against Manchester United no one will give Bristol City a chance of winning. In both games though they have got at their Manc opponents and taken the game to them which I think surprised both City and United at the time.
It certainly worked too and in both games Bristol City took the lead. Firstly against United they conceded an equaliser but then still held their own, stayed in the game and got a dramatic winner in injury time to send Ashton Gate into wild scenes of celebration. Against City they also conceded an equaliser and once again managed to stay in the match and could have won again in dramatic circumstances but this time fluffed their lines. Then, with time running out and Bristol City's defence on their last legs it was them that let in an injury goal as Agüero headed in to deny them a draw.
The traveling fans from Bristol at the Etihad that night were gutted of course but so proud of their teams brilliant performance that I'm sure they still have some hope ahead of the second leg tomorrow. Well they would have been even more hopeful a few weeks back, but since that win against United they have only won game in their last eight in all competitions. Including a 5-0 thumping at the hands of Aston Villa. They're definitely in a baron spell currently but I'm sure they'll put aside their current Championship form come kick off on Tuesday evening.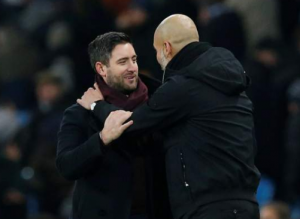 It's all change at Manchester City too don't forger, their form as dropped recently as well after suffering their first defeat in thirty three matches away to Liverpool last weekend. Maybe it was Bristol City who showed Liverpool the way to play against City and how to get at them? Maybe not either, City were always going to lose at some point this season and Liverpool were just excellent on the day. Could Bristol City make it two defeats in quick succession though? Doubtful, but you just never ever know.
Prediction time: Bristol City 0 v Manchester City 2.