More like the Rome nightmare. It takes a special manager to be able to juggle their squad to compete on all fronts. Whether it be from home domestic fixtures to long distance European away days. A lot of 'good' managers have tried to do it over the years but have failed miserably. A lot of teams, just like Chelsea themselves, have had good seasons, even winning league titles (or in Liverpool's case come close) without having the burden of European football.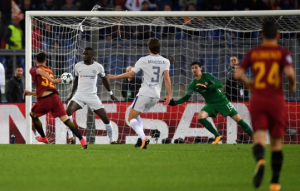 After last Tuesday's debacle, the question arises of whether Antonio Conte can cope with it and compete on all fronts. After the Rome affair clearly not, but the one thing Conte is good at is reacting to the issue. Tuesday night was clearly that so I expect to see changes and changes fast next time out. As defensively in Rome they were all over the place and some of the players looked liked they'd never played together before. It was chaos at times.
With Manchester United visiting them later today in the Premier League they'll certainly have to be better prepared. Knowing Conte I'm sure they will be. Even though United are not playing great and have a truly dreadful record at Stamford Bridge over the past fifteen years or so. They're still always capable of turning up in West London and getting a winning result.
Even more so, with Chelsea's ex-boss José Mourinho now in charge of the red devils and probably still seething from last years 4-0 drubbing. Mourinho himself seems a bit stressed but he usually manages to cope but as we all know every manager has a breaking point. This afternoon could prove very pivotal in the season for Conte if his team lose again.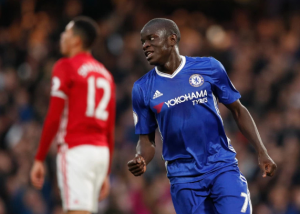 In recent weeks they have of course been missing Kante through injury, but there are rumours that he is back today and that is massive for Chelsea. Conte though has to find a solution going forward in case Kante is ever missing again, as you cannot work on the premise that a player will always be available. That's been proven with Chelsea conceding 12 goals so far in games he has been missing.
N'Golo Kanté is an outstanding player, Leicester are aware of that and have never been able to cope with his absence. Maybe if Chelsea themselves still had Matic, they may have coped a little bit better and that is why selling Matic to Manchester United is even more bizarre.
Back to last Tuesday finally. There were some outstanding goals by both El Shaarawy (2) and Perotti which Courtois couldn't really do much about to be fair. It was the goals they let in as such though, it was the manner of the overall performance. Every man, one to eleven had a poor game and that must be more worrying going forward. Can Conte sort it?