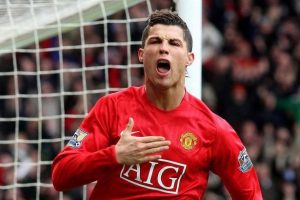 Without doubt Cristiano Ronaldo will go down as one of the greatest footballers of all time, but people still want to know what is Ronaldo worth? What is Ronaldo's real name? Who cares! Why can't we actually talk football and what he has achieved and can still achieve in this great sport we love.
Of course the debate between him or Lionel Messi being the greatest of all time will never be resolved but that is besides the point at this very moment in time. The question currently on everyone lips once again is that of Ronaldo going back to United? According to the betting market analysts at WhichBookie.co.uk, the online bookmakers are currently offering around 12/1 on Ronaldo to be at Man Utd by the end of the current transfer window. The bookies often have the inside scoop on transfer rumours, and based on those odds, they're certainly not ruling it out.
The question initially reared its head a couple of weeks back when it was apparently revealed Cristiano wasn't happy at Real Madrid. The reasons were unknown, or if true as to why, but I think we all knew that the story coincided with him being accused of avoiding paying some taxes. Which I can imagine truly hurt his feelings if untrue.
As with so many times before, when there is any Ronaldo story there is always some sort of link back to United as there was then. Nothing materialised however apart from a few sources in the media claiming that they knew what was happening. Then it all seemed to go quiet his end as it has done in the past and Manchester United hadn't commented on it, but all of a sudden the question is out there again. With 32-year-old Ronaldo apparently wanting to quit Spain and Real Madrid once again.
What truth in it though? All of this seems to have come about again because Mourinho made passing comments on the transfer of Ronaldo back to Manchester United as "mission impossible" and not likely to happen in a post match press conference. Surely though if United wanted him and he really wanted to come back, I honestly think it could happen. Don't you?
Is Mourinho playing games though by saying it cannot happen due to the "economic difficulty" of doing the deal. Jose himself was questioned again about signing his ex-player out in America after his side's game against LA Galaxy on United's pre-season tour. United won 5-2.
"I am not going to get my club to waste time on players who are mission impossible."
"Ronaldo is such an important player for his club. A player of great economic power. We have not been able to find any reason that could have made us think that Ronaldo could leave."
And that is the point, I honestly don't believe Ronaldo wants to leave at this moment in time. Of course he loves Manchester United, he loves what Sir Alex Ferguson did for him and he loves the United fans. The likelihood of him coming back any time soon though to be scoring goals like in the below video seem a long way away. I'd loved to see him back in the Premier League as I believe he still has lots of years ahead of him due to the fact of how he looks after his body and himself. Although I'm sure a few of the current Premier League defenders would disagree.
There were a few reasons at the end of last season though that I thought he could come back now. Firstly, he'd won a third Champions League with Real Madrid and in the process helped the only club ever to win back to back Champions Leagues. Numerous Ballon d'Ors with them too. Plus the big factor, Manchester United under Jose were back winning things and more importantly back in the Champions League this season. Could that tempt him?
One day he may come back but it will not be this season in my opinion. I think United will end up signing Perisic from Inter Milan and possibly Matic from Chelsea this summer, then they'll be done with their business.