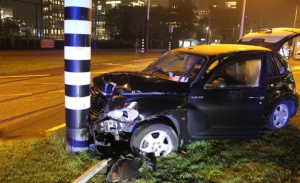 Car crash accidents happen all the time of course, but obviously you don't hear about the majority of them. When I read about Aguero's car crash about 6.30am this morning I didn't think much of it. I just thought it would be a small ping and I hoped he was alright. Turns out he is, well except for some suspected broken ribs, but it could have been a whole lot worse. Having now seen pictures of the crashed taxi that he was in on social media and the fact he was wearing a seat belt, you do wonder how serious this could have been. Thankfully it does sound as if he is going to be okay and that there will not be any long-term damage. All of which will become much clearer shortly as both Manchester City and Pep Guardiola are due to meet the media to make a statement.
Publicly City will confirm the story the story, confirm his injuries and confirm how long he will be out for, however I suspect behind close doors they will be wondering why he was out so late in Amsterdam less than 48 hours before a game. Even if he was officially on a day off and technically not really done anything wrong. However, the soon to be all-time record goalscorer for Manchester City will now have to put his season on hold for at least a month I'd say, but it could be longer. Just when all was clicking into place with himself, Jesus and the other attacking options City have been currently playing and destroying teams with.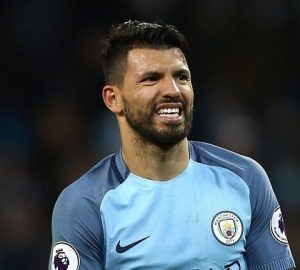 What will be Pep's plans now then be if he doens't play two up top? Gabriel Jesus of course is the obvious choice as a loan striker, just like he played him when Aguero was out injured last season. With Sterling and Sane playing as the two behind him. It is unfortunate as both Jesus and Aguero have been linking up brilliantly so far this season, but like many a team you have to cope with injuries. Usually injuries that would normally come from either training or playing though, not from off the field of play.
I don't think much will change in the midfield as such, with David Silva, Fernandinho and De Bruyne continuing their roles brilliantly as they have done so far. We will just have to wait and see though as up next for City is there away trip away to Chelsea tomorrow evening. I honestly think they'll cope but I can appreciate City fan's frustration in what has happened and how it has happened. With a 50/50 split on twitter and the radio this morning saying that he should have been at home resting with others saying he should be allowed to enjoy this time off.
The timing of Aguero's injury will not come as great news for Argentina either in their quest to qualify for the World Cup in Russia next season. Normally by now they would have wrapped up qualification but they're currently fifth in their group with two tricky fixtures still to come. Which could yet mean them trying to qualify via a playoff game.