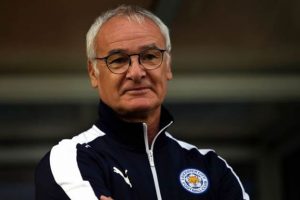 According to reports published on BBC Sport, the UK's leading bookmaker will have to pay out in excess of £10 million if leaders Leicester go on to win the Premier League title.
Leciester were priced at 5000/1 to win the league at the start of the season, but they have defied all expectations and currently lead by 5 points with just 4 games remaining. They need 3 more wins to guarantee the first league title in their history.
Around 50 people backed Leicester at those huge odds at the start of the season, while more and more punters have been backing them throughout the season as their remarkable run of form has developed.
Some bookies including Betfair are still offering enhanced odds on both Spurs and Leicester to be champions. Most bookies have cut Leicester to heavy odds on prices, or are refusing to take any more bets on them at all!
Betfred have already paid out, but other leading betting websites including William Hill, Ladbrokes, Coral and Paddy Power are nervously watching the remaining matches of the season in the hope that Spurs can overturn Leicesters lead and save them some cash.
Most punters love hearing stories of bookies taking a beating, so the payout will come as welcome news to all punters whether they backed Leicester or not. But the bookies will all be Spurs fans between now and the end of the season.