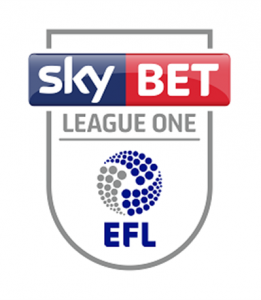 The annual festive frenzy is often where the top football teams separate themselves from the season's also rans. Those that come through the Christmas period with maximum points generally fare much better in the second half of the season, which is why it seems high time we took a look at League One's title prospects.
With a number of traditionally big clubs currently in the mix and not more than a gnat's wing separating them, the race for the title will certainly be an interesting one after Christmas. Indeed, while Scunthorpe were leading the way after 21 games, a slip followed by wins from Bolton or Sheffield United could easily see them fall from grace.
What Are the Odds Saying?
Naturally, fans from all sides are currently asking Santa for a slice of luck in the coming weeks, but what are the odds saying? According to the number bods at Sun Bets, it's actually Sheffield United that are leading the way heading into the festive season. Despite sitting third in the league, Sun Bets has the northern club as the 9/5 favourites for League One success.
Close behind but possibly starting to drift is Scunthorpe at 5/2 while Bolton are pitched at 11/4. Of course, the odds can and do only tell half the story, and to get the full story of how League One might pan out, we need to look at some more stats. Although we all know that football math can be a tricky subject to master, it's always a good idea to look back at last season's final standings.
Will History Repeat Itself?
When Wigan won the league, they did so by earning 87 points. Beyond this, the team scored 82, conceded 45 and lost just seven games. Using that as a benchmark, we can see that after 21 games (almost halfway), Scunthorpe have only lost three. If we assume that they will continue to perform at the same level, it's likely they'll finish the season with around six to eight losses. Another stat working in Scunthorpe's favour at the moment is their strike rate.
With 43 reasons to celebrate, Scunthorpe are averaging just over two goals per game, which would put them in a better position than Wigan achieved if they can maintain that pace. However, if we look at Bolton's goals conceded it could throw a spanner in the works. Despite scoring just 28 in 21 games, Phil Parkinson's men have only allowed their opponents to score 12 times. This defensive strength has not only helped Bolton climb to second, but it suggests they'll be in the mix when the season draws to a close.
Goals Scored Matter
Unfortunately, if we look back to 2015/2016, League One runners-up, Burton Albion, only conceded 37. The problem for them on this occasion, however, was that they only scored 57, which was 25 less than Wigan. Unlike the Championship or Premier League where one team often breaks away from the pack and wins by a few points, League One champions can often be decided by goals. If this proves to be true this season, Bolton's defensive record won't be enough to get them over the line if they don't manage to increase their strike rate.
Looking at Sheffield United, the stats seem to be a bit more favourable. Just four losses and 22 conceded is backed by 38 goals and 12 wins. For all intents and purposes, this is an almost identical record to Scunthorpe's so far this season. With all being equal, the end result might come down to staying power. In 2015/2016, Scunthorpe finished seventh while Sheffield ended up in a disappointing 11th. Going on this record, it would seem to suggest that the Blades may start to crack as the finish line approaches.
A Cracking Title Race
However, it's also worth bearing in mind that, in historical terms, United is a bigger club than Scunthorpe. Pulling power and support are often overlooked in terms of boosting morale and giving teams that extra yard when it's needed. If Sheffield's fans can rally behind their team, it may just be the difference between a title victory and a tough battle in the playoffs. What is clear from all of this is that League One is as tight as ever this season. With three teams all playing well and within a few strides of each other, don't be surprised if we see a dramatic close to the season come the spring.