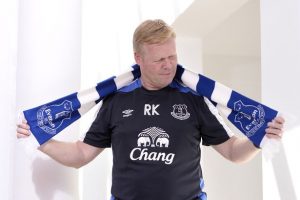 It comes as no surprise to me that the Toffees are so far struggling this season but Everton to be relegated? I wouldn't go that far but the fact I've heard some Everton fans wishing they'd lost at Brighton last weekend so Koeman would get sacked, does surprise me. These certain fans though believe if Koeman stays in charge much longer their chances of relegation heighten dramatically.
I of course understand that some supporters might not want the manager still in charge, that is their opinion, however wishing your team to actually lose is something I cannot comprehend. I wonder if that was still their opinion going into an actual game in front of their home supporters against Lyon in the Europa League on Thursday?
I thought about writing this piece even before Thursday's defeat and the "fan holding a child attacks Lyon player" incident. I didn't see that match myself, but did listen to it on the radio whilst working and couldn't believe what I was hearing. Having now seen the incident, the bloke in question (who has now been identified and banned for life by the club) actually moved towards the scuffle of players with his child, instead of away from it. I've seen some incidents in my time but what went through the blokes mind? I don't think anything did, he just saw the red mist.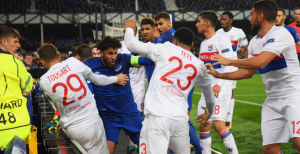 They went on to lose the game against the French outfit. By all accounts though, they were the better team second half but that still doesn't changed the fact they still only have one point. Their Europa League campaign is now nearly over, so much for Everton winning a trophy this season.
Back to Koeman, another defeat puts even more pressure on him but I'd say stick with him, but what do I know? Certain managerial changes have happened many times over years that have come to shock me, this one wouldn't and with Arsenal up next tomorrow it could very well be the end of the Dutchman this week. It would be a disappointed for me, but then again I'm not an Everton fan.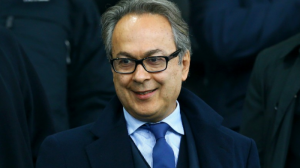 I think with all the new investment from Farhad Moshiri that has come in, along with so many new players it has upset the balance. With all these changes a lot of fans believed success would happen over night and there would be an instant change of direction. There won't. Then again others just say he's clueless tactically as he never seems to be able to change a game once it's going wrong. They may be right but I'd still say they need to persist with him for now.
Or is it now time for the club to finally make a change? Before it's too late?