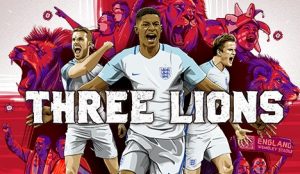 Not that many of us will be looking this up as it seems a pointless bet as we have no chance according to most. Even more so because even though we have been so poor at tournaments over the years, we are England and whether we're good or not the odds will be bad for the punter. Let's be cheerful though, England have qualified for another World Cup, that is confirmed! Of course we should be too, but as we know it doesn't always work out that way. Look at Holland, they're struggling to qualify themselves again on top of not making it to Euro 2016 after coming third at the World Cup in Brazil in 2014.
England football is at an all time low for me though, there is absolutely no interest from the majority of fans with some not even watching last night "I rarely watch them these days. Had it on tablet in the background last night…but I was watching Taskmaster…1000% times more entertaining!" is what I read somewhere on social media this morning.
For me it doesn't matter what England do on the pitch currently, people are just never ever going to be happy? I heard someone say down the pub last night "anyone know what the point of a Sterling is?" Give the guy a break, at least he's in a bit of form for Manchester City and playing well. He's still young, learning but his confidence his high from playing well for his club so why shouldn't he be in the team I thought to myself. His mate must have been a City himself and argued Sterling's case but all I actually heard of his reply was "…but why is he playing out of position, oh because Mr Clever Southgate knows better than Pep doesn't he?". Followed by "Southgate is so lucky to have this job, suppose we just stuck with him as no one else so here's hoping he starts to finally learn."
I continued to listen to their chat but couldn't help but agree with them both on this one: "why are Hart and Oxlaide-Chamberlain still getting starts? Hart should have been dropped after the Euros, sad that we're persevering with him. It's not as if he's even in any form with West Ham with the amount of goals he's conceded." Anyway, as we all know of course England beat Slovenia 1-0 in the end but they were not great on the night. However, at the end of the day it was job done, we have qualified for the World Cup finals once again.
Will the love of watching England and supporting the players ever come back for some though? I really do hope so, but I cannot see it happening anytime soon. People have had enough, I heard it recently. "Fans" saying they're not getting at the players necessarily, just the fact that we have all the resources at our disposal (money, participation, etc..) and somehow the way the game is managed in this country, produces teams like that. Stating also that only Harry Kane was nominated in the top 30 best players in the world. Which I agree is clearly not good enough.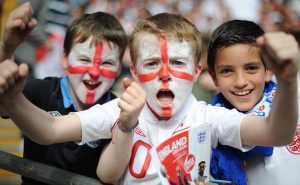 What can be done though? My thoughts are that for a couple of decades or so now some kids (possible a fair few playing for England last night) are being brought up not caring about their country 'cos we're awful' and 'who cares, it's only England'… And unfortunately that's not going to change. So how come Wales and Scotland don't suffer from the same problem? They have been been terrible for years but from what I see they are still proud of their country and support them.
Is it because they over achieve sometimes? Whereas we constantly under achieve perpetually. What disappoints me is that other sports have restructured themselves to achieve. Rugby, cricket, Olympic sports etc… but the FA and Premier league seem to be incapable of change. Not that Premier League has any interest in English football development. Which is true and in some cases they have changed their fortunes in a very short period of time. Football has another issues, in most other sports we can still all come together as a country, as one and support the nation. Whereas football still seems so city/town territorial sometimes with people not caring about anything other than their own team. Why is that?
Moving on anyway, England are now due to face World Cup holders Germany and Neymar's Brazil in a couple of International Friendlies on November 10th and 14th respectively.