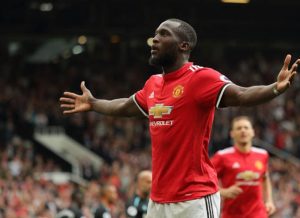 Manchester United have a mixed record against their opponents this weekend, Swansea City. The Red Devils have only won three of their last eight ties against the Welsh outfit. Nevertheless, they go into tomorrow's fixture buoyed by one of their most "United like" performances in the post-Alex Ferguson era after confidently dispatching of West Ham United. Not since the 5-1 demolition of Fulham on the opening day of the 2006-07 campaign have United started a campaign as commandingly as they did against West Ham. Paul Pogba was freed to contribute powerfully to the attack by the impressive Nemanja Matic's defensive work. Romelu Lukaku did what Lukaku does and finished his chances effectively while Marcus Rashford's running terrorised the experienced Pablo Zabaleta. Meanwhile, Henrikh Mkhitaryan produced an impressive performance which went under-the-radar as he contributed with two assists. United manager Jose Mourinho will be hoping for more of the same against the Swans.
With Fernando Llorente, Leon Britton and the recently departed Gylfi Sigurdsson missing for Swansea, it is a fixture that the Old Trafford club will be hoping to use to build momentum in Mourinho's favoured second season.
It may only be two games in but it is an opportunity for the reds to gain an early marker in terms of points on their rivals as Manchester City face a potentially tricky fixture at Everton, whilst Tottenham Hotspur face Chelsea in their first game at Wembley. This is an opportunity which United have repeatedly squandered in recent seasons. As clubs around them have dropped points, United have all too often failed to capitalise, which is one of the contributing factors to why they have only finished in the top four once since Ferguson retired. It is important then to consider that whilst Chelsea finished last season's campaign 24 points ahead of United, the Old Trafford club could after only two games find themselves six points ahead of the London rivals. If that is the case Chelsea's manager, Antonio Conte, will be concerned that the gap does not grow any larger at this early stage.
This is an opportunity United and Jose Mourinho will not want to pass up.
Article by Charles Prisk
Follow @Charles93Prisk