Jose Mourinho is the new Manchester United manager. The Red Devils parted ways with Louis van Gaal just two days after winning the FA Cup and the former Chelsea boss has now been appointed on a three-year deal. And if nothing else, United fans all over the world are excited at the prospect of challenging for the Premier League title. This is something that the club has failed to do since lifting the crown in Sir Alex Ferguson's final year as United boss.
On paper, Mourinho at Old Trafford is a dream come true for every single United supporter. And in reality, it's going to be greater than they could ever possibly imagine. Jose Mourinho is a huge personality, Manchester United has a huge history and needs a demanding character at the helm – and they have that in Mourinho. He isn't going to solve all of United's underlying issues but he will certainly bring short term success. He's the master at it.
In his statement, the Portuguese spoke about his affinity for the 13-time Premier League champions and Mourinho's love affair with United started back in 2004 as he masterminded Porto to a shock aggregate victory over the Red Devils. On that day, Mourinho sprinted up the touchline to celebrate Costinha's late goal and Porto went on to lift the Champions League trophy at the end of the campaign. The rest, as they say, is history.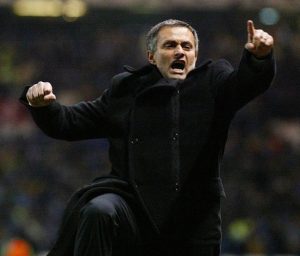 And now, Mourinho will finally have the chance to sit in the Old Trafford dugout as manager of Manchester United. It has been a long time coming but the Premier League is finally going to see Mourinho, Pep Guardiola (now of Manchester City) and Jurgen Klopp (Liverpool) battle it out at the top of the table. At the time of writing, Mourinho's United are 9/2 in bet365's betting markets ahead of the new campaign and the Red Devils will certainly stand a much better chance under Mourinho than they ever did under Van Gaal.
If anybody understands the sheer magnitude of managing Manchester United, it's Jose Mourinho. The Portuguese has had a number of titanic clashes with the Red Devils in the past and it was a case of 'when' rather than if he would be offered a job at Old Trafford. While he will always be regarded as a legend at Stamford Bridge, Mourinho will be keen to get on with his new role as he looks to lead United back to the top of the Premier League.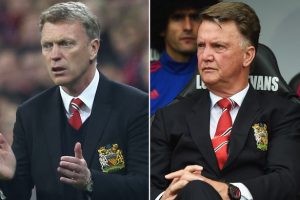 Mourinho's appointment doesn't come without controversy but he's the best man for the job. In fact, he is the only man for the job. United are a different beast and while David Moyes and Louis van Gaal failed, Mourinho is capable of getting the best out of this United team and could lead the Reds to a 14th Premier League crown.